The SIFA webinar programme is aimed at providing a technical or industry presentation that will appeal to both the legal and financial professional.
Any solicitor attending the webcasts and completing the referral notification, will receive their Development Record via their SIFA Professional connection.
The programme of monthly sessions will be delivered either by one of our strategic partner with specialist knowledge in that sector or SIFA Professional when looking at the legal marketplace.
In order to register for any event, you will need to contact your SIFA Professional member to obtain the login code. If you do not have a contact, please visit the SIFA Directory and select a firm, who will be more than happy to assist you. Click here to go to the SIFA Directory.
Any questions regarding this service, please contact Patrick Seaward, Business Relationship Manager at SIFA on 01372 721172 or at pat@sifa.co.uk.
Law Society Special Webinar - Recorded November 22nd 2022
On November 22nd the Law Society hosted an interactive webinar with a panel of SIFA Professional members, Ruth Dolan of Tarvos Wealth, Colin Low of Kingsfleet Wealth and Andrew Elson of Berry & Oak, speaking on key topics including IHT, Trusts and Attorneys on LPA's. To view the recording, please click on the image below: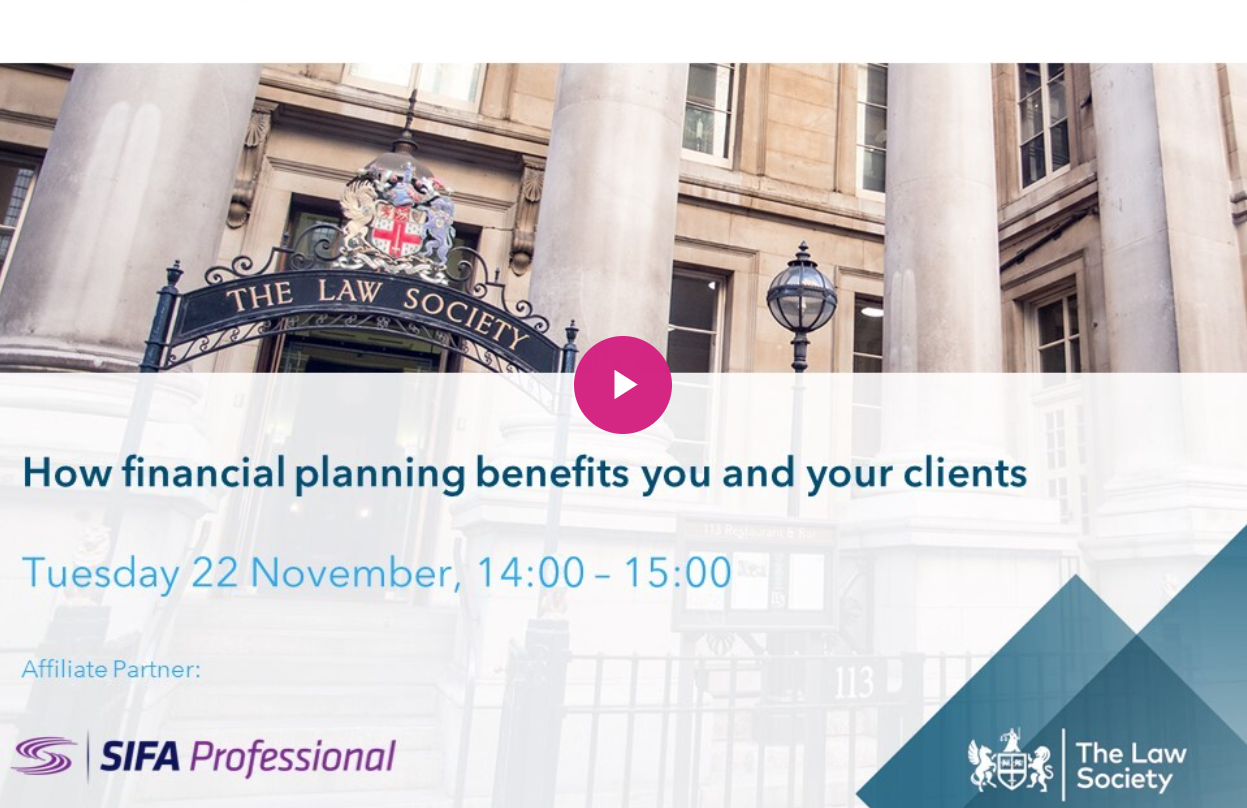 Recorded Webcasts